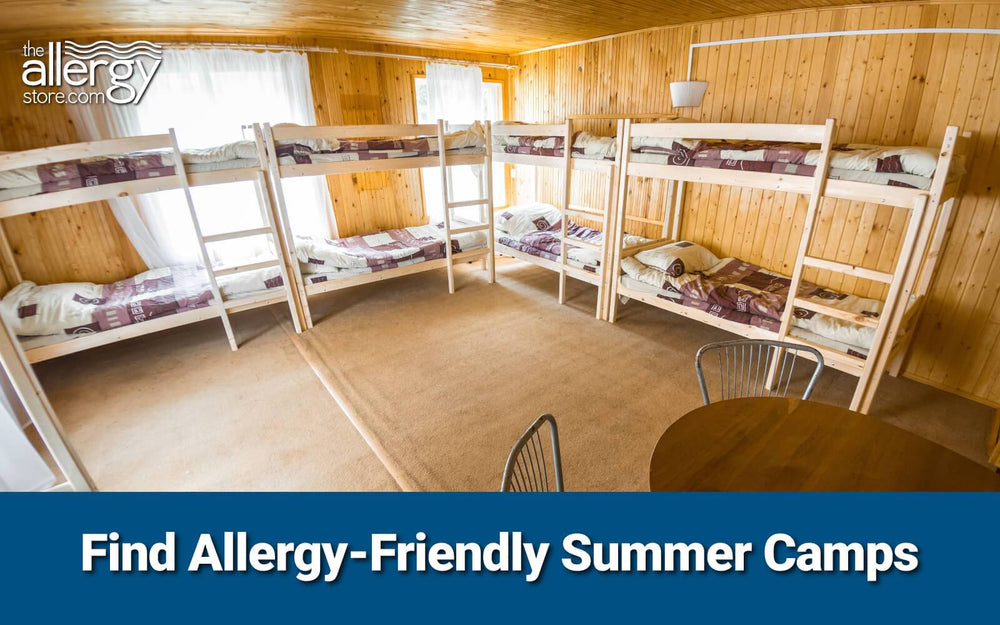 Summer camp is a great way for kids to socialize, get exercise, learn new skills, make new friends and grow.  Whether it is a sleep-away camp or a day camp, camp is a big part of the summer for many kids. 
Don't let your kid's food allergies keep them from the summer camp experience.
If you are the parent of one of the 6 million children in the U.S. with food allergies, camp can also be a cause for concern.  You have worked hard to protect your child from food-borne allergens at home and at school.  How can you protect them at camp?
When selecting a camp, be sure to ask about their food allergy policies.  Ask if they have epi-pens on site and if staff completed training in their use.  Do food handling and preparing staff understand food allergies and avoidance protocols?
How far away is the closest medical facility?  For rural camps, it might be many miles to the closest hospital.
The FARE (Food Allergy Research and Education) is a good source to find  Food Allergy Friendly Camps.  Some camps are simply peanut and tree nut free facilities, others are geared for more multiple food allergies. 
While they don't endorse the camps in the guide, it does provide a good starting place if you haven't selected a camp yet.
If your child has allergies to dust mites and pollen you can find some helpful tips in our resource center. Article – How to send your child with allergies to summer camp.
Wishing you the best of health
Mike