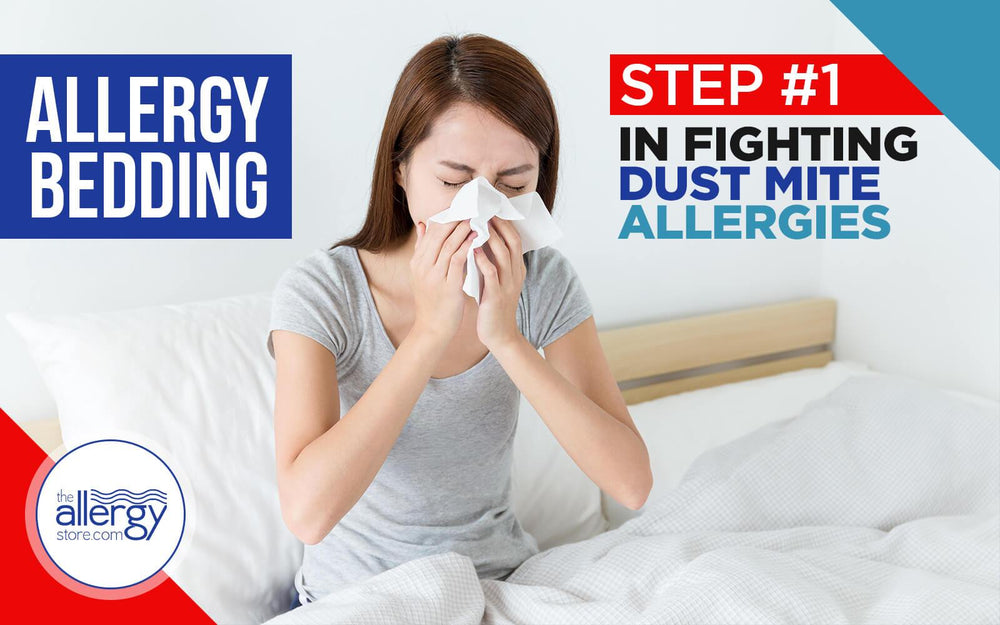 After finding out you suffer from allergies it's important that you don't let this problem overwhelm you. There are many ways you can prevent these allergens from taking over your life.
The first step in keeping your allergies under control is covering your bed, pillows and box spring with dust mite proof covers bedding. 
Dust mites are one of the main sources of allergic reactions and they are most comfortable in your bedding. We know it is gross but dust mites produce about 10-20 waste droppings each day which carry different proteins that cause allergic reactions like puffy eyes, runny nose, sneezing, itchy eyes and asthma attacks. 
Allergy bedding is usually the first thing an allergist recommends after being diagnosed with allergies. The best covers are effective against dust mites, bed bugs, pollen, pet dander and many more allergens. The mattress and pillow covers are cool, breathable and easy to maintain, assuring you a good night's rest. 
Mattress covers come in different sizes, depth, and fabrics. Some of the fabrics that are available at AllergyStore.com are AllergyCare™ Stretch Knit, Pristine Luxury, AllergyCare™ 100% Cotton and AllergyCare™ Organic Cotton. 
All of our covers give 100% protection against dust mites, pet dander many more allergens. These covers are unique and different in their own way but they all guarantee you great rest with little worry about bugs or mites. 
The AllergyCare™ Solution Stretch Knit mattress covers are made with 100% stretch knit polyester and have urethane membrane. 
The membrane that is fused into the fabric to create a barrier where no liquid can get through therefore keeping the mattress stain-free, this type of bedding is typically ideal for parents with small children. 
The Pristine Luxury, 100% Cotton and the Organic Cotton are all membrane-free and have small pore-sizes that prevent the dust-mites from getting through to you. 
Pristine Luxury has a pore size of 3.2 microns making it the fabric with the smallest pore size in the industry; great allergy bedding for someone with allergies. 
The importance of allergen bedding is to prevent dust mites and bed bugs from feeding off of your dead skin and setting off your allergies. There are many more steps to making sure your home is allergy-proof but allergy bedding is the best place to start. 
Also, many people are not paying enough attention to mattress cleaning which can translate to more severe allergic reactions, breathing difficulties, muscle fatigue, and low productivity during the daytime.
BTW, don't let your allergies prevent you from traveling and exploring the world? Just because you have allergies does not mean the fun has to stop.
Allergy-proof covers are available in a fitted style.
If you're bouncing from city to city your fitted cover can always come along and protect you no matter where you are. We always travel with extra pillow encasings just to be safe. Life doesn't have to stop after you finding out you suffer from allergies. 
Wishing you the best of health,
Allergy elimination is about eliminating the allergy-causing substance in your home the best you can. Once you do this, you may be able to eliminate the need for all the medications and doctor visits. For additional information please click here to download your free copy of" You Can Do It! Allergy Free Living.