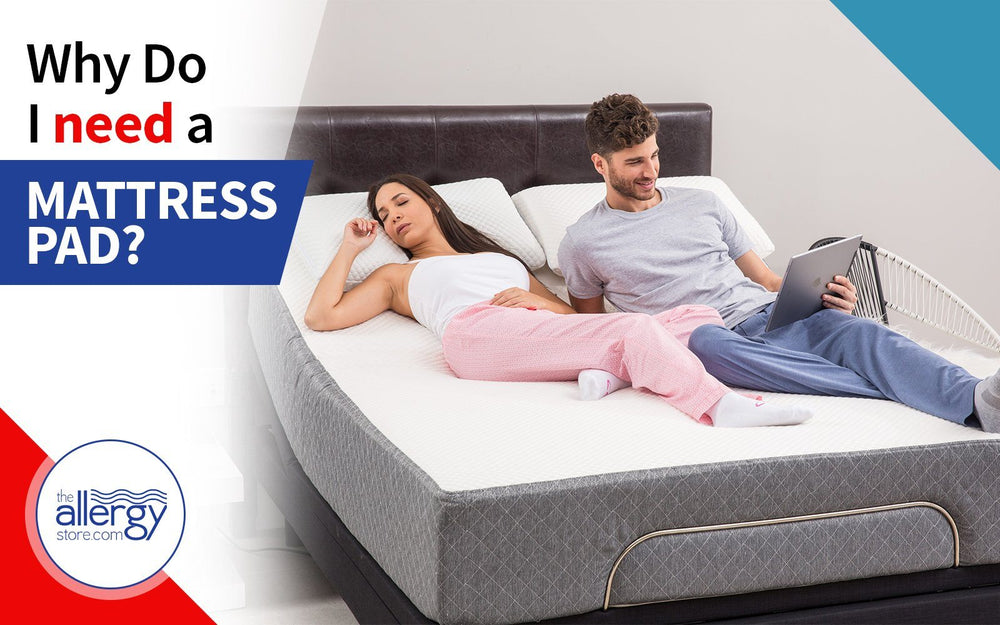 Most people buy a mattress pad because they either have a new mattress that they want to protect or because they're looking to make their old mattress more comfortable. 
Face it. Our mattresses can get pretty gross over time. We all perspire at night and our skin produces oils. Some of us wear makeup and we all shed dead skin cells. There are other activities that can also produce a "wet spot" on the bed. 
All of this can soak through your sheets and into the mattress. Once a little gets into your mattress, it's almost impossible to get it out. Also, a stain may void the warranty on that new mattress.
We have heard plenty of horror stories where they come out to inspect your mattress and there is the slightest stain and they tell you the warranty is void. 
Sometimes your mattress maybe a little too firm or getting older and is not as comfortable as it once was but you're not ready to replace it. A good quality mattress pad can be a nice addition to your bed.
A mattress pad can be short term solutions to add comfort to that older or uncomfortable mattress or add a bit of softness to that hard one. 
What mattress pad is right for you? 
Additional Softness 
Natural Wool Mattress Pads - Reversible natural wool mattress pad has a very comfortable 1-1/4 exposed wool pile top, unbleached, and a 100% cotton back.  
Down Alternative Mattress Pads - Each mattress pad is filled with a very generous amount of PrimaLoft® odorless and hypoallergenic filling which will retain it's loft for years to come offering you a great night's sleep. 
Regulate Temperature 
Organic Wool Mattress Pads - Organic wool mattress pads provide a soft, breathable foundation for sound sleep. Wool is absorbent, breathable and naturally resistant to dust mites, mold, and bacteria, offering relief from night sweats or temperature changes. 
Bamboo Mattress Pads - The quilted bamboo top fabric is soft and silky to the touch, breathable, reduces hotspots and has unique wicking properties - it is a very comfortable material that will not make you feel hot. Extra plush bamboo top mattress pad. This mattress pad is perfect for a mattress that runs hot such as Tempur Pedic.  
Waterproof 
Bargoose Home Textiles - This luxury 4 layer quilted mattress pad has a high quality 200 thread count 100% cotton top, a layer of absorbent polyester fill, a waterproof barrier, and finally a polyester bottom layer with a fully elasticized skirt. 
Quilted 3 ply waterproof mattress pad provides comfort and peace of mind for a truly rest­ful sleeping experience. Made with soft polyester felt, electronically quilted to a heavy gauge waterproof vinyl barrier. Electronically quilted in a beautiful pattern, moisture will be trapped and absorbed by the pad.
Sleep & Beyond Waterproof Mattress Pad - Designed to protect against spills, stains, dust mites and other bacteria while being waterproof. The wool lining buffers sensitive pressure points for reduced tossing and turning and deeper, more restorative sleep. 
Whether you're looking to add soft and luxurious comfort, refresh an older mattress, or simply protect your mattress we have a mattress pad to meet your every need. 
Wishing you the best of health
Cheryl