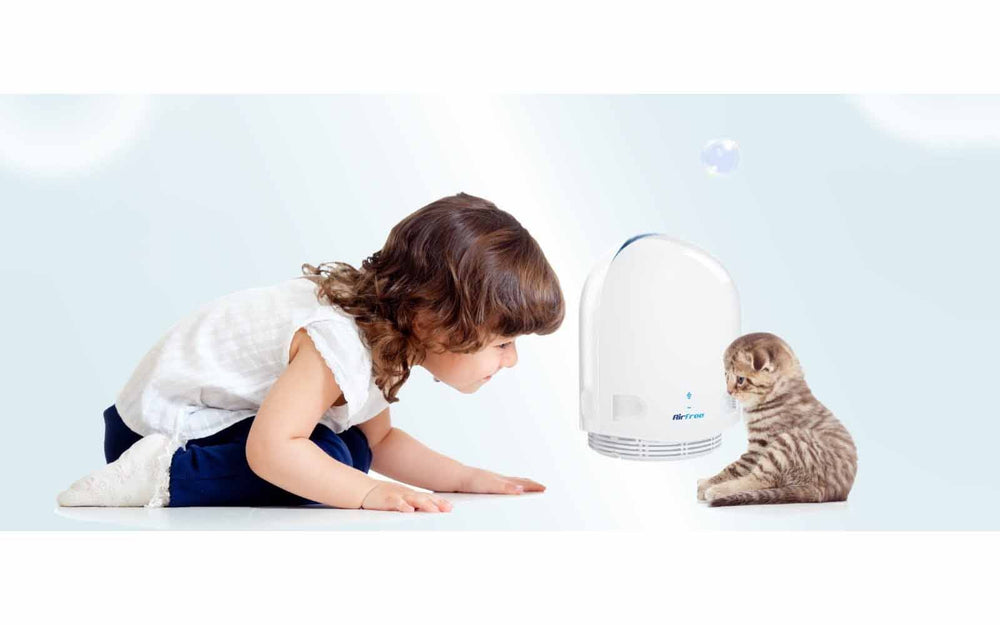 If you're reading this article, you probably know that the air quality in your home can sometimes leave something to be desired. While it's not necessarily a dealbreaker, it can get pretty bad when you have to spend a lot of time in the same space. 
Our homes are often filled with allergens, pollutants, and harmful toxins that can make us sick. Fortunately for us, there are plenty of fantastic air purifiers on the market. These machines are specifically designed to remove toxins from indoor air and make the air in your home healthier and more comfortable. 
Just one example of a great air purifier is the Airfree purifier. Airfree's story began with a father's concern for his son, who suffered from frequent allergic crises caused by microorganisms in the home environment.
Airfree air purifiers are designed for use in any room in your home, and they can help you breathe easier and make your home more comfortable. 
If you want to know what makes the Airfree purifier so wonderful, keep reading.
We'll show you why these machines are worth your attention, and how they can make your home healthier and more relaxed. But first, what exactly is an air purifier anyway? Let's find out. 
What Is an Air Purifier?
An air purifier is a machine designed to remove toxins, odors, and other impurities from indoor air. Sometimes it's referred to as an air cleaner, air purifier, or air cleaning machine. Whatever you call it, its purpose is to make the air in your home cleaner and safer. 
Most air purifiers use a variety of filters to cleanse the air. The most common type of filter is the HEPA and activated carbon filter.  HEPA filters, which help to remove tiny particles like dust, pollen, and mold spores while carbon is designed to absorb harmful toxins like smoke, fumes, and chemicals. Others incorporate UV and in some cases even ozone.
Air purifiers come in all shapes and sizes, but they all have one goal: to ensure your lungs are taking in clean air. 
Why Choose Airfree
Out of all the purifiers on the market, we truly believe that the Airfree purifier is one of the best. Let's take a closer look at what this machine can do for you and your home: 
First, Airfree air purifiers use patented Thermodynamic TSS Technology to sterilize the air. This technology uses heat to destroy microorganisms like bacteria, viruses, mold spores, and dust mites. 
Second, Airfree air purifiers are completely silent. These machines don't use any fans or filters, so they don't make any noise. This is ideal for people who are sensitive to noise and don't want to hassle with changing filters.
Finally, Airfree air purifiers are very energy efficient. These machines use very little electricity, so they won't increase your energy bill. 
Airfree air purifiers come in a range of models and sizes, so you can find one that's perfect for your needs. Whether you need an air purifier system for a small space or a large one, Airfree has you covered. 
Seven Airfree Models to Choose From
Airfree® P1000 Air Purifier - Airfree P1000 purifier units are equipped with Airfree's unique, patented TSS technology, which is not only completely silent, but also destroys 99.99 percent of all airborne microorganisms. This includes undesirable and hazardous ozone, mildew, bacteria, allergies, viruses, mold spores, and more. The Airfree P1000 air purifier is ideal for spaces up to 450 square feet. This is a great air purifier system for dorm rooms and small offices. 
Airfree® P3000 Onix Air Purifier - The Airfree P3000 Onix is a slightly larger model that can purify the air in spaces up to 650 square feet. This machine uses the same Thermodynamic TSS Technology to destroy microorganisms, and it's also very energy efficient. The Airfree P3000 Onix is ideal for bedrooms, living rooms, and offices. 
Airfree® Iris 3000 Air Purifier - The Airfree Iris 3000 is one of the most significant models in the Airfree line. This machine is ideal for large rooms like living rooms, kitchens, and basements. Like all Airfree purifiers, it uses Thermodynamic TSS Technology to destroy microorganisms, and it's also very energy efficient. In addition, it comes with a color-changing night light that can add a cozy ambiance to any room. 
Airfree® T800 Air Purifier - The Airfree T800 air purifier employs the passive technique of air convection to attract impurities into the machine. The allergens and micro-organisms are destroyed at 400°F as the air goes over the ceramic core. This machine is lightweight and fully portable. 
Airfree® Lotus Air Purifier - The Airfree® Lotus purifier combines a distinctive design with exclusive air sterilizing technology that uses heat to incinerate mold spores, bacteria, fungi, and viruses. With mood lighting, you can choose the color of your display to match your décor. As the Lotus is small and portable, it is ideal for bedrooms, small offices, and nurseries. 
Airfree® Tulip Air Purifier - Just like the flower, the Airfree Tulip combines attractiveness and enchantment to develop a simple but effective air purifier. You can use this in an area up to 450 sq ft, and it will work to clean the air around you, all while silently killing up to 99.99% of all airborne microorganisms. 
Airfree® P2000 Air Purifier - Last but not least, we have the Airfree P2000. This machine is ideal for small to medium-sized rooms, and like its siblings, it uses Thermodynamic TSS Technology to destroy microorganisms. This silent, low-energy device uses a heated ceramic core to sterilize allergens, dust mites, bacteria, and more. 
How to Pick the Right Air Purifier  
There you have it; the best Airfree air purifiers on the market. But how do you know which one is right for you? 
Size - It's essential to pick a machine that's the right size for your space. If the machine is too big, it won't work effectively in its allocated area. If it's too small, you'll have to buy a bunch of filters and could end up replacing them frequently. 
Features - There are a lot of great features on the market, so it can be tough to pick the best ones. Be sure you research the characteristics of each model before making your purchase. 
Ease of Use - The best air purifiers are the easiest to use. If you have to fiddle with a lot of buttons and settings, it's not worth your time. 
Price - Air purifier systems can be expensive, so finding one that fits your budget is important. But remember, you get what you pay for. The more expensive models usually have better features and will last longer. 
Air purifiers are a great way to keep the air in your home from feeling fresh and clean. No one likes breathing in dirty air, and an air purifier can help with that. By destroying microorganisms and allergens, these little machines can make a big difference in your home's air quality. 
If you're looking for an air purifier, it's clear that Airfree is an excellent option. With a wide range of models and features, they have something for everyone. 
Airfree purifiers are proven to destroy the COVID-19 virus.  Read the Test Report