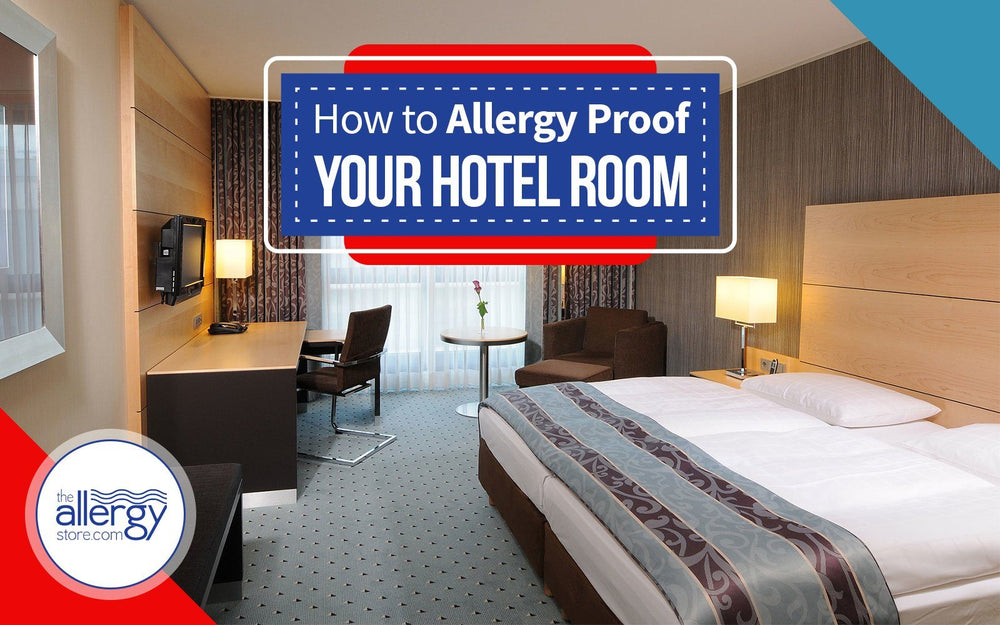 If you travel for business or pleasure, you know how difficult it can be to travel with allergies. Your bedroom at home may be a dust mite free zone, safe from harmful allergens but you know the same won't be true at any hotel you visit. 
Whether a 5-star luxury resort or an economy motel, dust mites are waiting for your arrival. Since it is not practical to take your own mattress and pillow with you, how do you make the room as dust mite proof as possible? 
Start by packing a bottle of Allersearch ADMS anti-allergen spray in your suitcase. It comes in a quart bottle, so you can't carry it in your carry-on luggage. Pack the bottle and sprayer in your suitcase. It is a good idea to place the bottle in the gallon size zippered plastic bag just in case the security screeners are a little rough with the contents of your bag during the screening process.
If all you are taking then you can get the little 4oz spray bottles from CVS or Walgreens.
You also want to pack at least 2 king-sized zippered dust mite pillow covers. Not all hotels believe pillow protectors are essential to creating a healthy sleeping space for their guests.
Since you have no idea what size pillows will be on the bed in your room, by taking king sized covers, you know you will be prepared. Many of our customers are now taking a fitted dust mite cover for the mattress too. 
Upon arrival, place the dust mite covers on the pillows. Unpack your ADMS Spray and begin with treating the bed. Spray the bedspread and dust ruffle with ADMS Spray. Turn back the bedspread and lightly spray the sheets and pillowcases. 
Once the bed is treated, turn your attention to the other areas of the room. If the room has a musty smell, spray the ADMS spray into the intake area of the air conditioner.
Also, be sure to spray the carpets, rugs, and upholstered furniture. The ADMS Spray will work to rapidly denature (or deactivate) the allergy-causing proteins from dust mites, molds, pets, and pollen. 
If your stay is extended, repeat this process at least once a week. As a matter of water and energy conservation, few establishments still change bed linens each day. Inquire as to how often the bedding is changed and repeat the treatment after each bedding change. 
You won't have the perfect allergy proof bedroom like the one you have carefully created at your house, but you will have a reasonably allergy-free home away from home. 
Wishing you the best of health
The Allergy Store