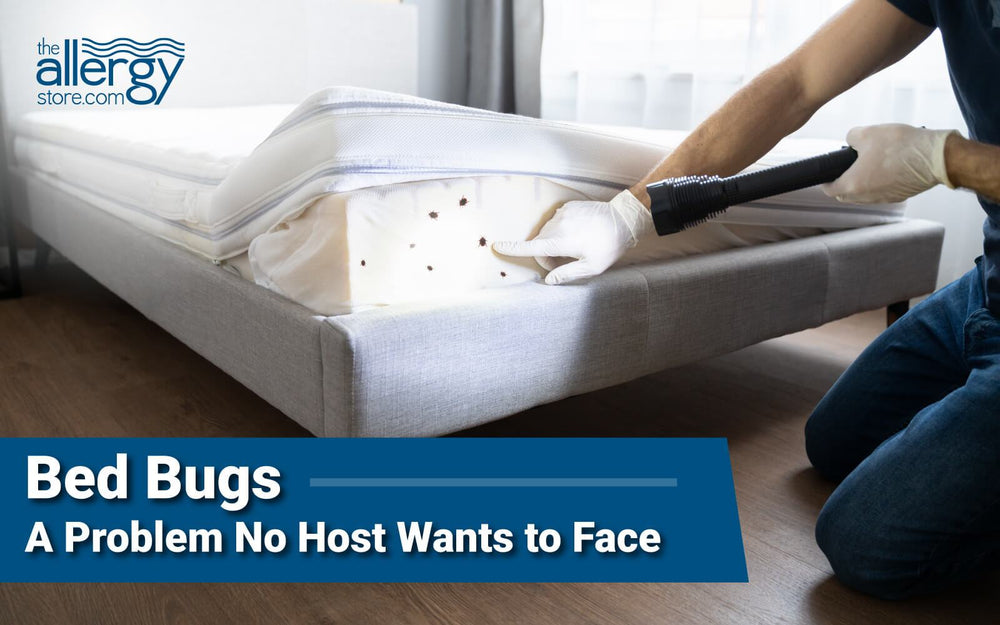 It's the nightmare no host wants to face.  Bed bugs!  You can screen your guests but you can't screen out bed bugs.  It's good to know that something as simple as bed bug covers on the mattress can save you thousands of dollars.
How Bed Bugs Travel
Just because your guests brought bed bugs doesn't mean they are dirty people.
Bed bugs can be found in the nicest most luxurious hotels.  They ride from place to place in the trunks of rental cars and in the luggage compartments of airplanes and trains.
Bed bugs can take an Uber or be transferred during a TSA luggage inspection.
Your guests might have left home bed bug free but picked up the hitchhikers along the way. You just never know.
The best offense is a good defense.
Bed Bug Covers for Every Bed
The rental/Airbnb market is competitive.  You can't afford to lose rental days for fumigation and replacement of the mattresses, box springs, and pillows.   
That's why it is important to keep a good quality bed bug cover on every bed and futon in your place. BTW, even if you have a cover on the mattress now, it does not mean it is bed bug proof. Not all mattress covers are designed to stop bed bugs.
The Allergy Store has been selling bed bug proof mattress covers since we first opened.  You can find our covers in hotels and motels around the world.
Our bed bug covers cover all sides of the mattress and box spring and zip tight to keep bed bugs out.  If your mattress has already been infested with bed bugs or dust mites, you can rest assured they will not get out.
In addition, bed bugs can not chew through the material or penetrate the fabric with their feeding tubes.  A very thin urethane membrane is heat-fused to the fabric.  This means each bed bug cover is:
Waterproof
Bed Bug Proof
Dust Mite Proof
Even if you are lucky enough to never have bed bugs, your mattresses will last longer.
Your guests won't even know the covers are there unless you tell them.  And you should certainly tell them about the covers.
It's A Selling Point!
When you have the mattresses in your rental covered, let people know!
It's a great selling point to assure your potential guests that you care enough to make sure that they sleep unmolested from bed bugs and dust mites.   List your linens and bed bug covers as an amenity.
You can set a small table tent on each bedside reminding them that you put their comfort and health first…that's why you covered your mattresses, pillows and box springs in the first place.
If you would like additional information about our covers just give us a call. We are happy to help. Also, we have special programs available for hotel, motel and B&B owners. Our number is 800 771-2246. 
Wishing you the best of health.
Additional Resource
What are bed bugs, where did they com from and how to deal with them.