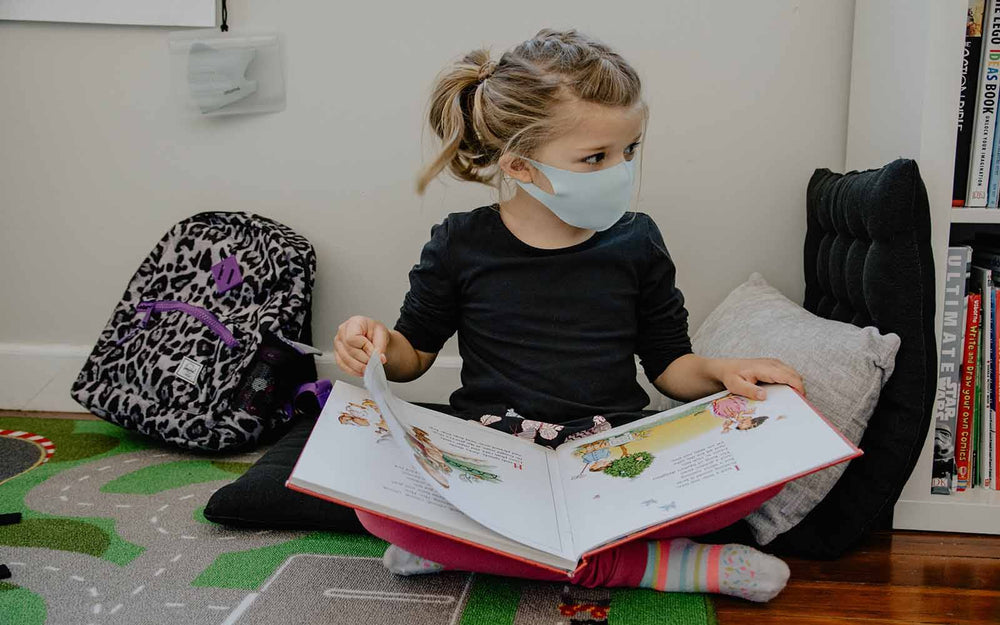 Your child may flourish academically and socially once they get back to school but the ongoing health concerns may get in the way of their performance. William Anderegg, an assistant professor in biology, stated that allergies have a huge impact on a child's health as they affect both their school performance and their immunity against diseases.

As a loving parent, you may get worried about your child's safety in school. So, here are some tips to help ensure your child's health and safety at all times.
Discuss Important Matters with School Officials
Once your child returns to school, take the time to meet with the school administrator, teachers, and the school nurse to discuss your child's allergies. These individuals will be looking out for your child while they're in class. Thus, they can cater to your child's needs and keep them in good health.
During the meeting, it's important to go over your child's allergies and medical history. Then discuss specific action plans in case of any allergy attacks. This plan needs to go over emergency responses and the school nurse needs to be present, so that you can discuss the potential of any severe allergic reactions. If the school nurse has undergone an RN to BSN program they will be knowledgeable in handling patients with different medical conditions, including allergic reactions. Moreover, they're trained to educate others, meaning they can teach and prepare other personnel for emergency situations.
On top of that, it's also important to discuss mealtime rules and regulations if your child has food allergies. Dedicated student aides can help in supervising young children who may not understand the dangers of eating food that they're allergic to. It is also a good idea to suggest allergy tables to the school, so that your child is less exposed to potential food allergens from their classmates' meals.
Make Sure That Their Classrooms Are Safe
Your child will spend the majority of their time inside the classroom, so it's important to make this setting as safe as possible. For instance, 
atmospheric researchers
 from Goethe University pointed out that air purifiers with a class H13 filter can help in lowering particulate matter in the air. In essence, these gadgets help in cleaning the air so that your child is less exposed to allergy triggers and even harmful viruses.
You can also lessen your child's exposure to allergies by asking school administrators to keep windows closed, especially when the pollen counts are high. Leaky water fixtures must also be fixed since mold droppings can cause alarming allergic reactions.
Let Your Child Wear a Mask
Little kids may be uncomfortable with wearing masks, but this preventive measure will keep them safe from various health concerns. First and foremost, these masks can protect kids from the Covid-19 virus. This is important because most children still aren't vaccinated against the virus.
Moreover, it has been discovered that you can reduce symptoms of seasonal allergies and allergic rhinitis by wearing a face mask. Dr. Amina Abdeldaim, an allergist and medical director, stated that cloth masks can be very effective against environmental particles, which are larger. However, consider using a finer mask or two masks if your child is allergic to particles of smaller sizes.
Create an Action Plan with Your Child
Before sending your child to school, it's important to teach them how to manage their own allergies. Start by discussing what their allergies are, and how they can avoid these allergens. Then teach them how to look out for warning signs of severe allergic reactions, such as itchiness, shortness of breath, dizziness, stomach cramps, and much more. If they experience any of these warning signs, tell them to approach their teacher and their school nurse immediately.
Schools can contain allergens that could trigger alarming side effects in your child. Keep them safe and healthy by discussing their allergies with school officials and with themselves, improving their learning environment, and letting taking necessary precautions.
Article contributed by Brooklynn Tasse. 
Brooklynn Tasse is a full-time kindergarten teacher and is also pursuing a postgraduate degree in educational psychology. When she isn't tending to the children in her class, she's lounging with her dog, Piper.